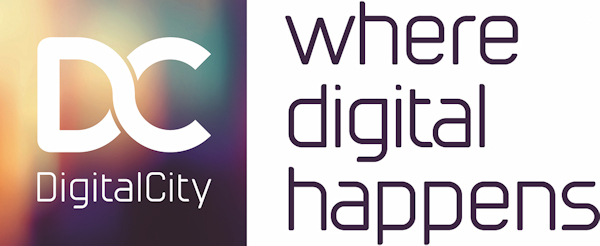 The DigitalCity SCALE programme has been designed for digital business leaders in the Tees Valley to equip them with the digital knowledge they need to grow.

About the host
Realworld insights
I always love the energy these scaling groups create and the transformative effects they can have in business. Edale has launched numerous portfolio businesses from our search for ideas and growth opportunities.

We'll bring in best practices and strategic approaches we've used across the country running these programmes. We look forward to face-to-face events starting Wed 8th.

Lawrie Chandler

Previous cohort feedback

"Really valuable session, with an excellent host that really dived into my business to help me the best he could."​

"Very helpful program both to hear peers & get the expert opinions."​

"Fantastic tuition and expert guidance. Thank you for your support."​
Programme dates
The programme is FREE to eligible* Tees Valley-based businesses.
Workshop 1 – Induction / Design Thinking: Wednesday 8th February 2023
Workshop 2 – Customer & Value Proposition: Wednesday 22nd February 2023
Workshop 3 – Strategy and Protections: Wednesday 8th March 2023
Workshop 4 – Sales and Marketing: Wednesday 22nd March 2023
Workshop 5 – Funding Ready & Making Cash: Wednesday 5th April 2023
Workshop 6 – Leadership & Management: Wednesday 19th April 2023
Workshop 7 – Execution: Wednesday 3rd May 2023
Book your 1:1 clinic(s)
For approved companies, register for your 1:1 advice clinic. You can have up to 8 hours as part of the programme.

[su_scheduler months="2-6″ years="2023″ alt="Booking form is now closed"] [/su_scheduler]

Edale Enterprises Limited is an appointed supplier to Teesside University for the SCALE programme. Visit the official Digital City page at https://thedigitalcity.com/services/scale-programme/ to see Edale is an authorised and appointment supplier.