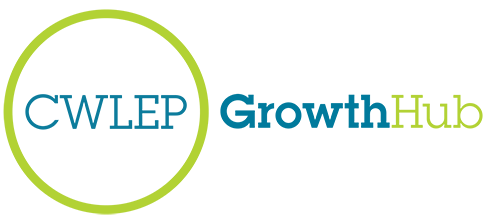 Connect with other business owners and work through issues you face and grow together.
Join our creative or hospitality weekly breakfast sessions and personal business support. Available through the first quarter of 2021.
Coventry and Warwickshire Local Enterprise Partnership (C&W LEP) is rolling out the UK government's Peer Networks initiative in your region. Edale has been appointed to deliver the creative industries and hospitality business streams.
What you get
We connect complementary businesses (rather than competitors) that can be collaborative partners (1 + 1 = 3). Is that you?
Join peer-to-peer sessions over 9 weekly sessions on a Thursday or Friday morning.
Get 3.5 hours of individual business support on any topic or subject you want advice.
This offer is limited to 8-11 businesses. Join up to be involved and benefit your business.
Get your business in a great shape to grow and prosper!

Edale
What we shall cover
This programme will help you compete, grow and benefit from the disruption and discontinuity to businesses caused by Austerity, Brexit and COVID (together "ABC").
This programme helps you and peers to "zero" into the following areas to help your business:
• creating business advantage
• sales and marketing
• investment readiness for growth
• access to grants
• business development
• enhancing opportunities to export, post-Brexit
• Transitioning your business from A to Z
We will maximise impact and add value to your business. Group you with fellow sector firms. Guide the sessions to help you Spring forward.

Edale
About us
Edale was selected to deliver this programme given their proven development and advancement of business for firms Edale has supported. This programme is free to businesses as the growth hub has hired Edale.
Receive expert facilitation, coaching and advice that is worth several thousands of pounds, for free to you (this service is paid for by the UK Government's Department for Business, Energy & Industrial Strategy).
People delivering the peer sessions and 1:1 advice
Adrian Durrant is a qualified engineer with a decade in financial services and a decade in management consulting. After graduation, he had ten years in Engineering. His work has involved coaching /training executives, teams and staff. He's been involved in governance and due diligence assignments to improve operations, risk assessment and strategic evaluation. He has run business improvement programmes in Europe and America with KPMG.
Lawrie Chandler has worked in blue chip organisations and built his own business from a Companies House registration to now a directly regulated financial firm. He is an avid user of technology (as well as the majority owner of a fintech firm). Seeing peers wondering how to develop their businesses he setup an SME advisory service and now supports numerous business support programmes across the UK. Lawrie's roles for various firms since graduation have involved sales, distribution, product design and manufacturing
Timings and dates
Group sessions: 08:30-10:30 peer networking sessions either on the Thursday or Friday.
Personal time: 1:1 support at start, midway and near the end of the programme. Timing and content of the 1:1's will be tailored to your individual availability and specific need.
Peer dates for Hospitality, Tourism and Leisure
Peer dates for Creative Digital
Thursday 28/01/2021
Thursday 04/02/2021
Thursday 11/02/2021
Thursday 18/02/2021
Thursday 25/02/2021
Thursday 04/03/2021
Thursday 11/03/2021
Thursday 18/03/2021
Thursday 25/03/2021

Friday 29/01/2021
Friday 05/02/2021
Friday 12/02/2021
Friday 19/02/2021
Friday 26/02/2021
Friday 05/03/2021
Friday 12/03/2021
Friday 19/03/2021
Friday 26/03/2021

1:1 advice for Hospitality, Tourism and Leisure
1:1 advice for Creative Digital
As agreed between you and the coach. Between Jan and Mar 2021.
As agreed between you and the coach. Between Jan and Mar 2021.
---
Types of business we are seeking
We welcome anyone from the following business sectors to join a peer network.
Peer group: Hospitality, Tourism and Leisure

Peer group: Creative Digital

Hospitality businesses
Tourism businesses
Leisure businesses

Creative businesses
Digital businesses
Join peer networks
[wpc_client_form id="3″ /]
Data protection statement
For the purposes of this programme BEIS will act as the Data Controller and each LEP/Growth Hub will be Data Processors or Sub processors. All delivery organisations in this programme will be required to comply with General Data Protection Regulations (GDPR) (EU) 2016/679 and the Data Protection Act 2018 along with the law relating to these regulations and the processing of Personal Data and privacy as set out in the BEIS Grant Funding Agreement. This includes:
Ensuring a Privacy Notice is in place where appropriate in accordance with GDPR and ensuring that any suppliers comply with the terms of this set out in the BEIS Grant Funding Agreement.
Not transfer Personal Data outside of the EU unless the prior written consent of BEIS has been obtained and a range of conditions have been met.